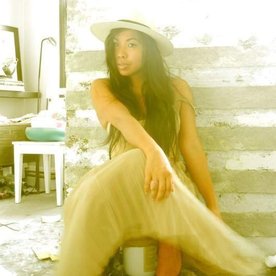 Designer....
Every project is a true collaboration with the clients tastes, needs and budget firmly on Diana's mind. Her clients and their spaces are her muse and her inspiration. Driven by the simple desire to create and leave beauty where ever she goes, she also strives to design a highly organized and functional space that her client can truly appreciate for years to come.

Artist...
A native New Yorker, Diana finds inspiration on every corner and every turn. From floors to walls, furniture and cabinets, cardboard and mirrors, anything can possibly become her next canvas. Diana's love and respect for the environment is evident through her use of recyclable materials and environmentally friendly paints. View here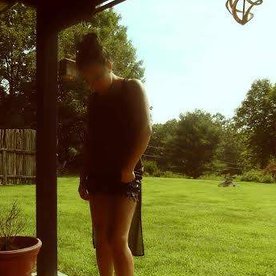 The...
Bohemian, Rocker, Modernist, Environmentalist, Fashionist., New Yorker, Manhattanite, Art whipper, Drill lover, Explorer, Inventor and Wanna-be Animal Activist. Sounds confusing? Not at all. Diana strives to prove that defining her fearless approach to design can't be defined in a few short words. Diana believes there is a solution to every problem and will roll up her sleeves to achieve a vision.

---
d.m.teriors,Inc. Where art meets design...
d.m.teriors, Inc., was officially born in the winter of 2012 and currently based in New York's Chelsea neighborhood. After pursuing a formal education at the Fashion Institute of Technology and four years of independently exploring and specializing in various types of interiors the time was right for Diana to form her own Studio. Charged with passion, creative energy and eager to push boundaries, Diana approaches design as a true art form while taking note from her everyday surroundings. The former Fashion Designer is dedicated to consistently deliver a unique environment that exhibits style, elegance, with the element of surprise. With hints of her past, the principal designer pairs her trained expertise with exciting innovation, and strives to redefine the definition of luxury styling with a fashionable approach. Today, created only by referrals, Diana's portfolio includes local businesses, boutique offices, tech offices, events and private residences. Diana's design philosophy is to portray style, elegance , charm, with the intent to inspire. Simply put... Diana is driven to provide the "WOW" factor to anyone who enters one of her spaces, while meeting the individual needs of her clients.